Hitler: The Rise And Fall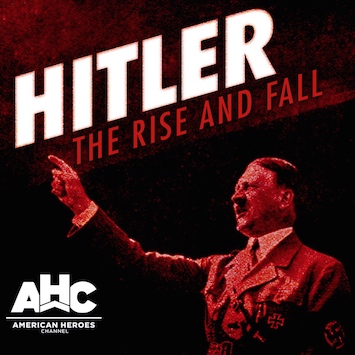 TVRage
AHC wrote:Featuring rare archival footage and photos along with expert analysis, this three-part series explores the history of Adolf Hitler, covering the before, during and final days of his life.

The series opens with a look at how Hitler, Heinrich Himmler, Herman Goring, Josef Goebbels and Rudolf Hess made their individual journeys through pre-war Germany. Then, it investigates how Hitler required a group of men, his inner circle, tasked with clear roles so he could implement his brand of terror terror. A deep look at Goebbels, Himmler and Goring. Then, 1939 would see the outbreak of WWII, Hitler sets off his blitzkrieg across Europe and after the popularity from taking Poland and France the tide begins to turn.

Expert commentary is provided by: Sir Richard Evans, Regius Professor of History at the University of Cambridge; Martin Kemp, Emeritus Professor of the History of Art, Oxford University; and Nicolas O'Shaugnessy, Professor of Communication at Queen Mary, University of London. HITLER: THE RISE AND FALL premiered on American Heroes Channel in April 2015, marking the 70th anniversary of the death of Hitler.
Season 1
(DSR)
Hitler.The.Rise.And.Fall.S01E01.Gradual.Beginnings.DSR.x264-W4F.mp4 [351.85 Mb]
Hitler.The.Rise.And.Fall.S01E02.The.Implementation.Of.Terror.DSR.x264-W4F.mp4 [380.86 Mb]
Hitler.The.Rise.And.Fall.S01E03.Death.Destruction.And.Legacy.DSR.x264-W4F.mp4 [403.37 Mb]
-thanks: memor [3].
[ Add all 3 links to your ed2k client ]