Insofta Cover Commander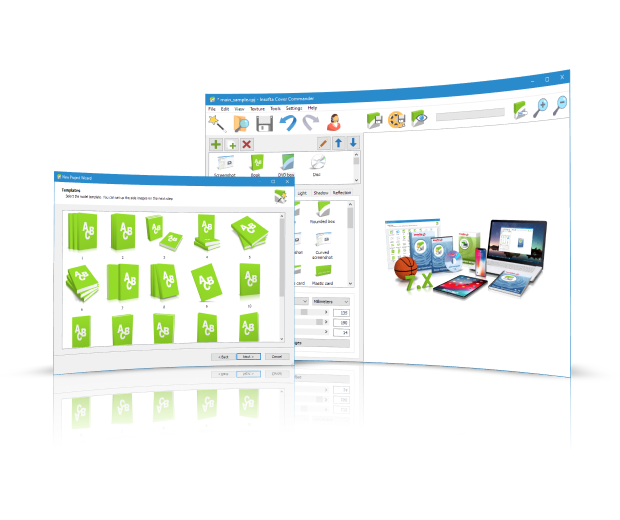 Code: Select all
No matter what's in the box, shoppers will not value it if the box doesn't have a captivating cover. A great cover conveys a compelling message that the product under the cover is worth their attention... and their money.

Professional Looking 3D Box Shots in No Time

No doubt you can create a great looking box shot in Adobe Photoshop ($699). The question is: how much time are you willing to invest in learning how to achieve this seemingly simple task?

Cover Commander (€39.95) offers more precise controls over the process of creating a perfect 3D box shot, iPhone, e-Book, Blu-ray disc, iPad, etc., while removing the steep learning curve associated with any general use graphics editor.

Draw even more attention to your product with an animated 3D box, cover or screenshot. Just a couple of extra clicks will create a dynamic animation flashing all kinds of effects that would captivate your customer's eye.

You can boost your productivity by times with Cover Commander's command-line options: parse same project with different sets of images, create multiple projects with a single command, and do much more - just untie your imagination. Command-line options are a real "panacea" for "heavy" projects - catalogs, stores, etc. 
Insofta Cover Commander v3.5.0.rar [13.88 Mb]