[table=,][tr=,][td=1,,]
A GIRL'S GUIDE TO 21st CENTURY SEX
(2006)
[/td][/tr][tr=,][td=1,,]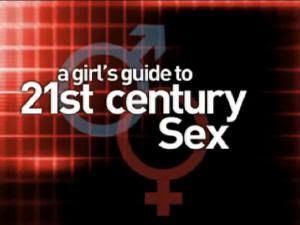 The first couple of episodes of this series are
extremely explicit, showing erect penises
and close-ups of a vulva as well as detailed
footage of sexual intercourse including
penetration and ejaculation (both filmed
with a tiny camera from within the vagina).
In subsequent episodes, most such footage
was heavily (and seemingly hastily)
censored through blurring; however, the
programme remains perhaps the most
explicit ever to be broadcast on
mainstream UK television.
[/td][td=1,,]
IMDb:
www.IMDb.com/title/tt0056172
WIKI:
www.wikipedia.org/A_Girl's_Guide_to_21st_Century_Sex
[/td][/tr][tr=,][td=1,,]
Tagline:
8 part documentary TV series about sex, running on the British broadcasting station Five.
[/td][/tr][tr=,][td=1,,]
Details:
Fascinating documentary series (for both men and women) which explores in great detail
the many varieties and intricacies of modern sex.
[/td][/tr][tr=,][td=1,,]
Code: Select all
...........VIDEO..............

Video Codec Code ...: XviD
Video Codec Name ...: XviD MPEG-4 codec
Video Bitrate avg ..: 1300 KB/s
Resolution .........: 640 x 352
Aspect Ratio .......: 1.81:1
Framerate ..........: 25 FPS
Color Depth ........: 24 Bits

Audio Codec Code ...: 85 (0x0055)
Audio Codec Name ...: MPEG-1 Layer 3 (MP3)
Audio Bitrate ......: 160 KB/s (CBR)
Channels ...........: 2 Ch
Sampling Rate ......: 48000 Hz
[/td][/tr]
[tr=,][td=1,,]
---
Links:
A.Girls.Guide.To.21st.Century.Sex.S01E01.TVRip.XviD-DaRmEtH.avi [368.25 Mb]
A.Girls.Guide.To.21st.Century.Sex.S01E02.TVRip.XviD-DaRmEtH.avi [367.48 Mb]
A.Girls.Guide.To.21st.Century.Sex.S01E03.TVRip.XviD-DaRmEtH.avi [368.13 Mb]
A.Girls.Guide.To.21st.Century.Sex.S01E04.TVRip.XviD-DaRmEtH.avi [368.26 Mb]
A.Girls.Guide.To.21st.Century.Sex.S01E05.TVRip.XviD-DaRmEtH.avi [368.34 Mb]
A.Girls.Guide.To.21st.Century.Sex.S01E06.TVRip.XviD-DaRmEtH.avi [368.16 Mb]
A.Girls.Guide.To.21st.Century.Sex.S01E07.TVRip.XviD-DaRmEtH.avi [365.71 Mb]
A.Girls.Guide.To.21st.Century.Sex.S01E08.TVRip.XviD-DaRmEtH.avi [368.38 Mb]
---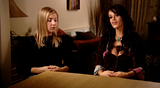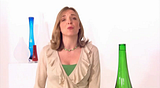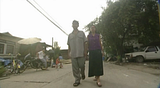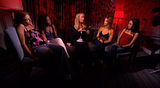 [/td][/tr][/table]
[ Add all 8 links to your ed2k client ]