Airshow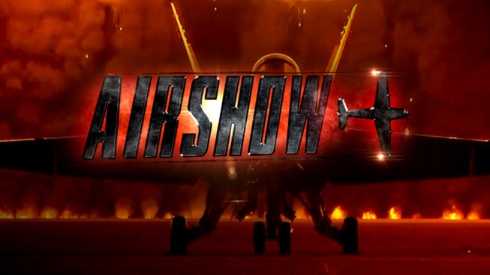 Official Site
Airshow is a twelve-part observational documentary series that takes viewers behind the scenes to the most dangerous part time profession on the planet. Every year more airshow pilots are killed than in any other job in the entertainment industry. This is a business where competition is high, and pilots are forced to push their planes through severe weather and mechanical problems to get that next payday. Money is always tight, there are never enough bookings to pay the bills and a steady stream of newbies are constantly trying to undercut. Most of them don't last - they either go broke or get killed trying.

From the ground, it looks glamorous. In the cockpit, it's a G-inducing grind where pushing weather, pushing tin and pushing your aging body is a must. Airshow follows the lives of producers, performers and technicians through the summer season. They face breakdowns, bad weather and each other's egos as they fight it out for the limited number of bookings this year. The Airshow business is ruled by one simple statement: "If you don't fly, you don't get paid."
Season 1
(HDTV)
Airshow.S01E01.HDTV.x264-CROOKS.mp4 [359.63 Mb]
Airshow.S01E02.HDTV.x264-CROOKS.mp4 [384.17 Mb]
Airshow.S01E03.HDTV.x264-CROOKS.mp4 [391.13 Mb]
Airshow.S01E04.HDTV.x264-NORiTE.mp4 [294.89 Mb]
Airshow.S01E05.HDTV.x264-NORiTE.mp4 [312.11 Mb]
Airshow.S01E06.HDTV.x264-NORiTE.mp4 [319.38 Mb]
Airshow.S01E07.HDTV.x264-NORiTE.mp4 [306.17 Mb]
-thanks: chlee [1]. memor [6].
[ Add all 7 links to your ed2k client ]