New "Say Thanks to the author of the post" feature in STF forum!
Posted: Tue Jul 21, 2015 9:03 am
I see that you've added a new feature in the movies, TV series and other sharing threads!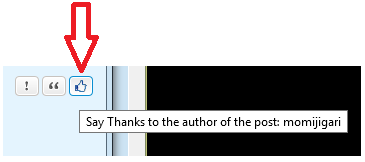 Maybe it has been there a long time, but I just saw it. Nice one!