Finding Christmas (2013)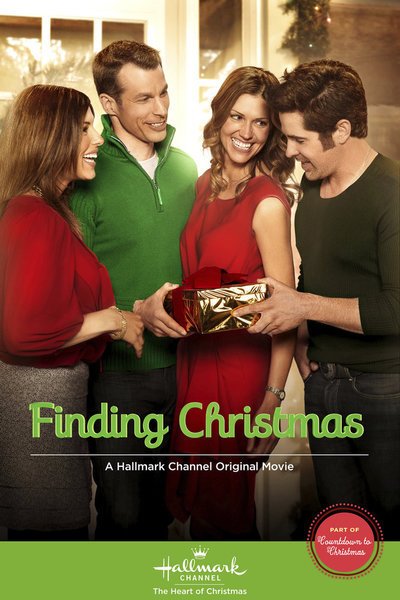 Official Site
-
IMDb
Hallmark wrote:Single mother Ryan (Tricia Helfer) has just about given up on dating after her divorce, happily accepting her young son as the most important man in her life. That all changes when Ryan's brother Owen (JT Hodges), also feeling unlucky in love after a bad breakup, swaps his home in their small North Carolina town with New York City adman Sean (Mark Lutz). Ryan feels an instant spark with her new neighbor, but Sean, who signed up for the temporary home swap after a proposal gone wrong, is out of his comfort zone in his new rural surroundings.

On the other end of the housing exchange, aspiring musician Owen is charmed when he meets Sean's sassy assistant, Mia (Cristina Rosato), in New York City. As Owen acclimates to his swanky New York City digs with Mia's help, he begins to realize Mia might be just the right girl for him. With Christmas approaching and the home swap nearing an end, the future for both of these new relationships is up in the air. Can these temporary holiday arrangements lead to long lasting love?
Finding.Christmas.2013.HDTV.x264-REGRET.mp4 [657.24 Mb]
Code: Select all
Releasing Every Generation's Remarkable Entertainment Television presents:

Finding.Christmas.2013.HDTV.x264-REGRET 

Release Date....: 2015/12/06
Duration........: 01:23:19.757
Video...........: 720x404 CRF 19 @ 973 Kbps @ 23.976 fps
Audio...........: AAC VBR 2ch @ 126 Kbps
Subtitles.......: English
Size............: 657 MiB
IMDb............: http://www.IMDb.com/title/tt2964654/
Info............: Sean trades his New York City apartment for his brother Owen's cottage in North Carolina. Sean meets Ryan, a single mother, and sparks fly while Owen is charmed by Sean's sassy assistant, Mia.

Maybe all one can do is hope to end up with the right regrets.