The elephant man
Titolo originale:
The elephant man
Nazione:
USA/GB
Anno:
1980
Genere:
Drammatico
Durata:
125 min
Regia:
David Lynch
Cast:
A. Hopkins (Dottor Treves) • J. Hurt (John Merrick) • J. Gielgud (Carr Gomm) • F. Jones (Bytes)
Trama
: Il deforme Joseph Merrick (Joseph è il nome autentico, Merrick risultò infatti erroneamente ribattezzato John nelle prime biografie) viene scoperto dal dottor Frederick Treves durante uno spettacolo di strada gestito dal malvagio Bytes. Merrick presenta numerose deformazioni in gran parte del corpo, soprattutto nel capo per via della sua Sindrome di Proteo, tanto da venire soprannominato L'uomo elefante; per non essere deriso quando cammina in mezzo alla gente comune, Merrick indossa in testa un sacco bucato cucito ad un cappello, in modo tale da coprire la testuggine e in parte le deformità del viso. Bytes si ritiene il proprietario di Merrick, tanto che vuol essere pagato per cederlo al Dr. Treves, che per un breve periodo lo porta al suo ospedale per esporre la sua fisicità ai colleghi. Appena Merrick fa ritorno dal suo "proprietario", il quale è in stato di ebbrezza, questi lo picchia violentemente. Treves giunge in aiuto del povero uomo e lo riporta in ospedale per tenerlo in cura e se possibile aiutarlo.
IMDb User Rating:
8,2/10
Critica
Sicuramente uno dei film più toccanti e intensi del "visionario" Lynch, The elephant man è la storia -drammaticamente vera- di Joseph Merrick, affetto da una malattia incurabile che lo rese mostrosuamente deforme. Trattato alla stregua di un animale, esibito come fenomeno da baraccone in diverse fiere da un uomo senza scrupoli che vede in lui solo una fonte di guadagno, l'"uomo elefante" viene salvato da un giovane luminare che gli procura una stanza dove dormire nell'ospedale dove lavora. Lentamente Joseph inizia una nuova vita e, ancor più importante, ritrova una dignità che mai gli era stata riconosciuta per via della sua miserevole condizione fisica. Le violenze, la derisione, i soprusi del passato sembrano solo un ricordo, grazie all'atteggiamento premuroso del dottor Treves, che riesce pian piano a penetrare all'interno di quel corpo così ripugnante, per incontrarvi un animo nobile e gentile. Proprio questa discrasia tra il reale (il corpo) e l'intangibile (l'anima) è sempre stato un tema caro a Lynch, un viaggio teso ad andare oltre le apparenze, oltre il superficiale e il tangibile. Il male, sembra dirci, risiede in una società che ha paura e non sa accettare il diverso. Emarginandolo. Nella scena più commovente vediamo Joseph scappare dalla folla che barbaramente lo insegue, per poi gridare con voce sempre più flebile: "non sono un animale…sono un essere umano…un uomo!". E' l'unico lamento che ascoltiamo in tutto il film, parole laceranti cariche di effetto, atto di redenzione dopo anni e anni di discriminazione, passati al freddo delle roulotte o nello sporco delle gabbie dove era rinchiuso. La mano maestra di Lynch descrive perfettamente questa situazione dis-umana riuscendo ad evocare la Londra vittoriana dell'epoca grazie ad un bianco e nero superbo, quasi teatrale. Le interpretazioni magnifiche di Hopkins e Hurt, accompagnate dalla suggestione di certe atmosfere e la genialità di certe scene, fanno di questo secondo lungometraggio del regista del montana un capolavoro assoluto, un manifesto all'umanità e un inno alla tolleranza, valori universali e senza tempo troppo spesso calpestati dalla mostruosità di chi solo sa giudicare l'apparenza.
Code: Select all

[ About file ]

Name: The Elephant Man (BDRip 1080 ENG-ITA) Multisub x264 bluray (1980).-Shiv@.mkv
Date: Sat, 04 Feb 2012 10:15:45 +0200
Size: 4,700,886,464 bytes (4483.115 MiB)

[ Magic ]

Tipo file: data

[ Generic infos ]

Duration: 02:03:40 (7420.064 s)
Container: matroska
Production date: Sat, 25 Jun 2011 12:30:00 +0200
Total tracks: 14
Track nr. 1: video (V_MPEG4/ISO/AVC) [x264   1914x796   Bitrate=4167 kbps   AverageQuantizer=22.909   Rip by ShivaShanti] {und}
Track nr. 2: audio (A_AC3) [English AC3 5.1 chnls 448 kbps] {eng}
Track nr. 3: audio (A_AC3) [Italian AC3 2.0 chnls 448 kbps] {ita}
Track nr. 4: subtitle (S_TEXT/UTF8) [english] {eng}
Track nr. 5: subtitle (S_TEXT/UTF8) [italian] {ita}
Track nr. 6: subtitle (S_TEXT/UTF8) [danish] {dan}
Track nr. 7: subtitle (S_TEXT/UTF8) [dutch] {dut}
Track nr. 8: subtitle (S_TEXT/UTF8) [finnish] {fin}
Track nr. 9: subtitle (S_TEXT/UTF8) [french] {fre}
Track nr. 10: subtitle (S_TEXT/UTF8) [german] {ger}
Track nr. 11: subtitle (S_VOBSUB) [japanese] {jpn}
Track nr. 12: subtitle (S_TEXT/UTF8) [norwegian] {nor}
Track nr. 13: subtitle (S_TEXT/UTF8) [spanish] {spa}
Track nr. 14: subtitle (S_TEXT/UTF8) [swedish] {swe}
Muxing library: libebml v1.2.0 + libmatroska v1.1.0
Writing application: mkvmerge v4.8.0 ('I Got The...') built on May 24 2011 03:12:58

[ Relevant data ]

Resolution: 1914 x 796
Width: multiple of 2
Height: multiple of 4
Average DRF: 24.982
Standard deviation: 0.87
Std. dev. weighted mean: 0.846

[ Video track ]

Codec ID: V_MPEG4/ISO/AVC
Resolution: 1914 x 796
Frame aspect ratio: 957:398 = 2.405
Pixel aspect ratio: 1:1 = 1
Display aspect ratio: 957:398 = 2.405
Framerate: 24 fps
Stream size: 3,865,032,904 bytes (3685.983 MiB)
Duration (bs): 02:03:40 (7420.041 s)
Bitrate (bs): 4167.128 kbps
Qf: 0.114

[ Audio track nr. 1 ]

Codec ID: A_AC3
Sampling frequency: 48000 Hz
Channels: 6
Stream size: 415,523,584 bytes (396.274 MiB)
Bitstream type (bs): AC3
Frames (bs): 231,877
Duration (bs): 02:03:40 (7420.064 s)
Chunk-aligned (bs): Yes
Bitrate (bs): 448 kbps CBR
Sampling frequency (bs): 48000 Hz
Mode (bs): 3 front, 2 rear, 1 LFE

[ Audio track nr. 2 ]

Codec ID: A_AC3
Sampling frequency: 48000 Hz
Channels: 2
Stream size: 415,523,584 bytes (396.274 MiB)
Bitstream type (bs): AC3
Frames (bs): 231,877
Duration (bs): 02:03:40 (7420.064 s)
Chunk-aligned (bs): Yes
Bitrate (bs): 448 kbps CBR
Sampling frequency (bs): 48000 Hz
Mode (bs): stereo

[ Video bitstream ]

Bitstream type: MPEG-4 Part 10
User data: x264 | core 114 r1924 08d04a4 | H.264/MPEG-4 AVC codec
User data: Copyleft 2003-2011 | http://www.videolan.org/x264.html | cabac=1
User data: ref=4 | deblock=1:-2:-1 | analyse=0x3:0x133 | me=umh | subme=10
User data: psy=1 | psy_rd=1.00:0.15 | mixed_ref=1 | me_range=32 | chroma_me=1
User data: trellis=2 | 8x8dct=1 | cqm=0 | deadzone=21,11 | fast_pskip=1
User data: chroma_qp_offset=-3 | threads=12 | sliced_threads=0 | nr=0
User data: decimate=1 | interlaced=0 | constrained_intra=0 | bframes=5
User data: b_pyramid=2 | b_adapt=2 | b_bias=0 | direct=3 | weightb=1
User data: open_gop=0 | weightp=2 | keyint=240 | keyint_min=24 | scenecut=40
User data: intra_refresh=0 | rc_lookahead=60 | rc=2pass | mbtree=1
User data: bitrate=4173 | ratetol=1.0 | qcomp=0.60 | qpmin=0 | qpmax=69
User data: qpstep=4 | cplxblur=20.0 | qblur=0.5 | ip_ratio=1.40 | aq=1:1.00
SPS id: 0
  Profile: High@L4.1
  Num ref frames: 4
  Aspect ratio: Square pixels
  Chroma format: YUV 4:2:0
PPS id: 0 (SPS: 0)
  Entropy coding type: CABAC
  Weighted prediction: P slices - explicit weighted prediction
  Weighted bipred idc: B slices - implicit weighted prediction
  8x8dct: Yes
Total frames: 178,081
Drop/delay frames: 0
Corrupt frames: 0

P-slices:  35351 ( 19.851 %) ####
B-slices: 141557 ( 79.490 %) ################
I-slices:   1173 (  0.659 %)
SP-slices:      0 (  0.000 %)
SI-slices:      0 (  0.000 %)

[ DRF analysis ]

average DRF: 24.982
standard deviation: 0.87
max DRF: 27

DRF<16:      0 (  0.000 %)
DRF=16:      3 (  0.002 %)
DRF=17:      1 (  0.001 %)
DRF=18:      1 (  0.001 %)
DRF=19:    878 (  0.493 %)
DRF=20:    215 (  0.121 %)
DRF=21:    284 (  0.159 %)
DRF=22:    835 (  0.469 %)
DRF=23:   2917 (  1.638 %)
DRF=24:  29311 ( 16.459 %) ###
DRF=25: 102786 ( 57.719 %) ############
DRF=26:  39660 ( 22.271 %) ####
DRF=27:   1190 (  0.668 %)
DRF>27:      0 (  0.000 %)

P-slices average DRF: 24.992
P-slices std. deviation: 0.908
P-slices max DRF: 27

B-slices average DRF: 25
B-slices std. deviation: 0.83
B-slices max DRF: 27

I-slices average DRF: 22.523
I-slices std. deviation: 0.852
I-slices max DRF: 26

[ Profile compliancy ]

Selected profile: MTK PAL 6000
Resolution: 1914 x 796 > 720 x 576
Framerate: 24 <> 25
Buffer underflow: 00:00:22 (frame 530)
Buffer underflow: 00:00:24 (frame 572)
Buffer underflow: 00:00:26 (frame 622)
Buffer underflow: 00:01:55 (frame 2766)
Buffer underflow: 00:01:56 (frame 2784)
Buffer underflow: 00:01:57 (frame 2804)
Buffer underflow: 00:01:58 (frame 2826)
Buffer underflow: 00:01:58 (frame 2843)
Buffer underflow: 00:01:59 (frame 2861)
Buffer underflow: 00:02:00 (frame 2876)
Buffer underflow: 00:02:00 (frame 2890)
Buffer underflow: 00:02:01 (frame 2903)
Buffer underflow: 00:02:01 (frame 2915)
Buffer underflow: 00:02:02 (frame 2926)
Buffer underflow: 00:02:02 (frame 2937)
Buffer underflow: 00:02:03 (frame 2947)
Buffer underflow: 00:02:03 (frame 2957)
Buffer underflow: 00:02:04 (frame 2966)
Buffer underflow: 00:02:04 (frame 2976)
Buffer underflow: 00:02:04 (frame 2986)
Error: Too many violations

[ Attached file ]

File name: x264 2nd pass.log
MIME type: text/plain
Size: 2,664 bytes
UID: 2312089736

[ Edition entry ]

UID: 3933913243
Hidden: No
Selected by default: No
Playlist: No
Chapters: 
00:00:00,000-00:08:55,750: 00:00:00.000 {eng}
00:08:55,750-00:21:23,417: 00:08:55.750 {eng}
00:21:23,417-00:29:06,500: 00:21:23.417 {eng}
00:29:06,500-00:42:03,708: 00:29:06.500 {eng}
00:42:03,708-00:52:28,375: 00:42:03.708 {eng}
00:52:28,375-01:02:39,583: 00:52:28.375 {eng}
01:02:39,583-01:10:25,000: 01:02:39.583 {eng}
01:10:25,000-01:22:35,417: 01:10:25.000 {eng}
01:22:35,417-01:35:21,417: 01:22:35.417 {eng}
01:35:21,417-01:49:38,250: 01:35:21.417 {eng}
01:49:38,250-02:00:57,417: 01:49:38.250 {eng}
02:00:57,417-02:03:40,064: 02:00:57.417 {eng}

This report was created by AVInaptic (25-07-2011) on 30-05-2016 23:54:40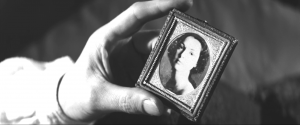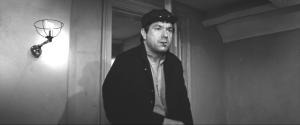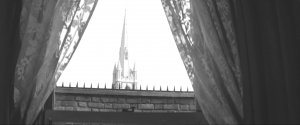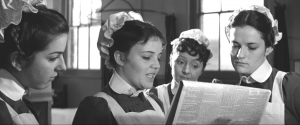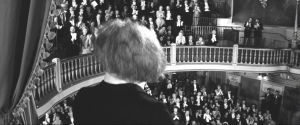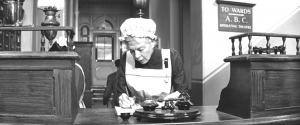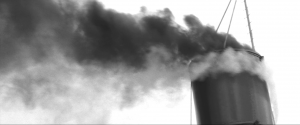 The Elephant Man (BDRip 1080 ENG-ITA) Multisub x264 bluray (1980).-Shiv@.mkv [4.38 Gb]